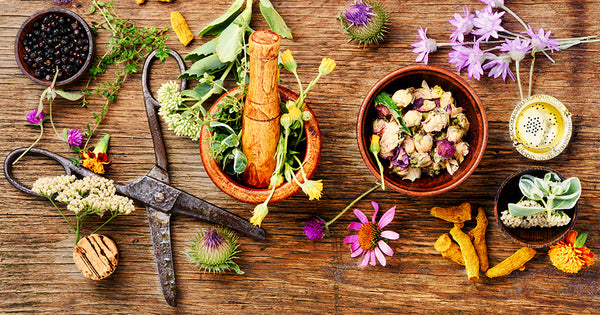 Top 12 Herbs to Start your Apothecary
If one of your new year goals revolves around health, then building an herbal pharmacy is a great way to empower it!
The three most common ailments we get asked about are:
I choose these 12 teas because, not only are they a good foundation for the start of your apothecary, but they can also can be blended to address all three ailments, making them very multi-functional. 
Check out our informative video below to see my recommendations and their many uses across different ailments, then comment below what some of your favorite herbs are.