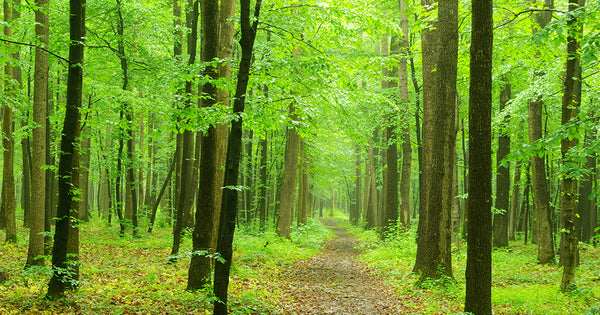 Recipe and Ramblings: Pine Power Lotion
"This life is yours. Take the power to choose what you want to do and do it well. Take the power to love what you want in life and love it honestly. Take the power to control your own life. No one else can do it for you. Take the power to make your life happy." ~ Susan Polis Schultz
I find my power in the trees. In fact, as I type this I can start in my backyard and see all the trees protecting me from the outside world. 
 
I enjoy being in the water and the ocean - it's where I am from. However, I learned over time that I feel grounded at home and safe in the trees. When you look at a trees' root system, you discover how long they live, and when you start to dig deeper, you understand that trees have their own language, as well. It is within being surrounded by them that I find my personal power comes back to me.
This lotion is made up of all my favorite trees. It is refreshing and I enjoy wearing it in the winter months because it's got huge antibacterial and antiviral properties, but even in spring, summer, and fall, there is strength and comfort in it. From a mental standpoint, the oils bring clarity and understanding to yourself. From a physical standpoint, these oils can help with musculoskeletal problems, making them great for those everyday aches and pains.
 
It's very strong and earthy. Just like the trees.
You want to take 1 oz of unscented lotion and add the following drops of oil to the lotion:
 
1 drops Lemon Oil, Citrus Limon
2 drops Pine Oil, Pinus Slyversteris
2 drops Bay Laurel Oil, Laurus Nobilis
1 drop Fennel Oil, Foeniculum vulgare
1 drop Engelmann Spruce Oil,
 
I prefer Rocky Mountain Oils for this lotion, but any brand you have that is 100% pure and has the Latin binomial name on the label would work fine. For the unscented lotion, I like this one from Amazon, but if you want one expertly blended for you and ready to use, you're in luck! Check out my shop for your own 16 oz bottle of Pine Power Lotion.
 
When you have a few minutes, try to remember to find the power in the trees. They help ground you and keep you moving forward on your path.